Our Institute, in full "Factory" style, combines the study of graphic art with that of music, two arts that constantly experience blending with each other. Our courses are open to all ages and include the study of an instrument starting from scratch, but if you already know how to play you can refine the techniques with our teachers!
You will study the technique of the instrument but also solfeggio and analysis and if you like, you can also delve into the songwriting part.
In our Institute you can study:
– Singing
– Guitar
– Drums
– Piano
Furthermore, our institute collaborates with "Impronte Records" recording studio in Rocca Priora.
www.impronterecords.it
During the course, there will be some seminars in the studio with the possibility of recording your own pieces.
Our courses are held by the Zampa brothers: Claudio, sound engineer and specialized guitarist, and Flavio, multifaceted musician and sound engineer. specialized in singing, drums and piano.
You can schedule the lesson according to your schedule!
At the Liceo Artistico San Giuseppe and Impronte Records or online.
The school provides musical instruments but if you have your own you can bring it!
Unleash all your energy and turn your passion into a profession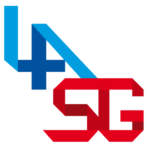 Do you need more information? CONTACT US NOW