University UniPegaso and UniMercatorum
The Artistic High School San Giuseppe, in order to ensure didactic continuity with a broad educational offer, has procured an agreement with the UniPegaso and UniMercatorum universities.
 University enrollments are open to everyone and by relying on our ECP you can have complete assistance throughout the enrollment phase and the course of study.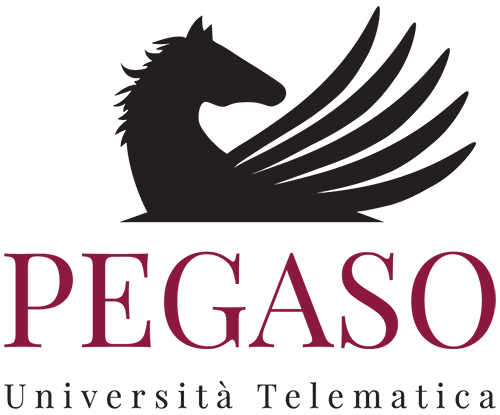 The Pegaso Telematic University, chosen by over 100,000 students, is a comfortable, flexible university within the reach of all young people, adults, workers and the disabled.
 With Pegaso you can study where and when you want and take exams in one of the over 70 locations throughout Italy.
 Our online degree and postgraduate courses represent a unique educational proposal in Italy.
Thanks to the best teaching and the most powerful technology, Pegasowill accompany you throughout the entire process of achieving your aspirations and your professional goals, projecting you into the world of work or the creation of your business.
 In addition to the high quality, the Pegaso training courses are very advantageous thanks to the over 500 agreements that the University has stipulated with the largest Italian companies.
12 DEGREE COURSES  –  162 MASTERS  –  23 ADVANCED COURSES  –  80 HIGHER EDUCATION COURSES  –  146 INDIVIDUAL EXAMS  –  3 CERTIFICATIONS
High School Code ECP GROTTAFERRATA
Bachelor's degree in CIVIL ENGINEERING
Bachelor's degree in TOURIST SCIENCES
Bachelor's degree in BUSINESS ECONOMICS
Bachelor's degree in MOTOR SCIENCES
Bachelor's degree in EDUCATIONAL AND TRAINING SCIENCES
Bachelor's degree in LITERATURE, HUMANISTIC KNOWLEDGE AND TRAINING
Master's degree in EDUCATIONAL SCIENCES
Master's degree in MANAGMENT OF SPORT AND MOTOR ACTIVITIES
Master's degree in ECONOMIC SCIENCES
Master's degree in SECURITY ENGINEERING
Master's degree in MODERN LINGUISTICS
Degree – Single cycle in LAW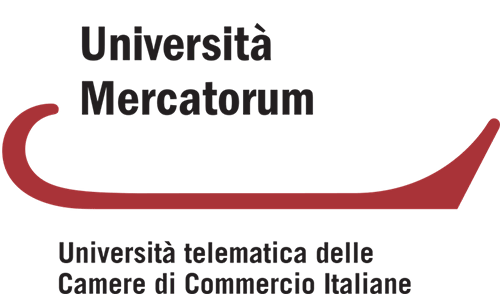 Telematic University of the Chamber of Commerce System with the aim of structuring a training offer for people who want to achieve an academic degree by attending online courses. This is the first public-private partnership for the governance of a university institution, which was created with the aim of assuming leadership in the formation of companies.
The idea is to give life to academic paths characterized by innovation, supported by an incubator and business accelerator. Specific business strategy courses will be dedicated to the universe of startups: how to develop a business idea, strategies for marketing products, how to raise funds with crowdfunding and much more.
13 masters  –  5 advanced training courses   –  1 advanced training course  –  86 single exams  –  4 business training courses  –  specialization school for the legal professions.
CORSI DI LAUREA
UNIMERCATORUM
Bachelor's degree in SCIENCE AND TECHNOLOGY OF THE ARTS, ENTERTAINMENT AND CINEMA
Bachelor's degree in PRODUCT AND FASHION DESIGN
Bachelor's degree in COMPUTER ENGINEERING
Bachelor's degree in MANAGEMENT ENGINEERING
Bachelor's degree in LANGUAGES AND MARKETS
Bachelor's degree in LEGAL SCIENCES
Bachelor's degree in SCIENCE OF TOURISM
Bachelor's degree in BUSINESS MANAGEMENT
Bachelor's degree in COMMUNICATION AND MULTIMEDIA
Bachelor's degree PSYCHOLOGICAL SCIENCES AND TECHNIQUES
Bachelor's degree in POLITICAL SCIENCES AND INTERNATIONAL RELATIONS Bachelor's degree SOCIOLOGY AND INNOVATION
Bachelor's degree in GASTRONOMY, HOSPITALITY AND TERRITORIES Master's degree in MANAGEMENT ENGINEERING
Master's degree in LABOR AND ORGANIZATIONAL PSYCHOLOGY
Master's degree in INTERNATIONAL RELATIONS FOR ECONOMIC DEVELOPMENT Master's degree in MANAGEMENT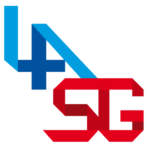 Do you need more information? CONTACT US NOW