Chinese and Japanese Language Courses
Oriental languages have always fascinated many of us, two particular cultures that meet and clash.
If you'd like to speak Chinese or Japanese, now is the right time to start! The course starts from a zero up to fluent speaking, reading and writing level of the language, but if you already have some knowledge you can refine your skills. The course is open to all age groups and includes a study not only of grammar but also of the culture of the chosen country!
With our courses you can travel through the Land of the Dragon or the Land of the Rising Sun with stories and curiosities of these lands; learning a language is not only study but also fun and above all, a dream!
During the Japanese course you will also learn the art of writing, full of spirituality and delicate finesse. You will also be able to deeply experience the Zen energy spirit that distinguishes this nation.
Our course is held by M° Dario Zezza, specialized in oriental languages and Zen culture.
On Saturday mornings, in person, or online lessons, also by appointment.
At the Liceo Artistico San Giuseppe and online.
The school will provide you with useful lecture notes for your study, just bring along your curiosity!
Immerse yourself in the oriental world and discover the languages of the future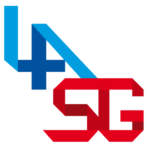 Do you need more information? CONTACT US NOW