Counseling services Psychological
In our High School there is the Counselling Service available for parents, pupils and school teachers. As per law no. 162 of 26 June 1990 this service is placed within the school's educational offer, aims to provide a first-hand listening and advice for inconveniences, difficulties or problems related to the psychological, educational, cognitive and socio-affective relational spheres. The interviews can be requested at the Didactic Secretariat and held at the school premises, on Thursday morning in the first two hours. Other possible times could be evaluated.
"We love the diversity that makes each of us unique and we respect the different inclinations of our students"
Project
"Attentive" School
By "attentive" school we mean a school that gives the right importance not only to the disciplinary aspect and the theoretical-practical preparation of the pupil, but also to his individual and group growth process. A project that therefore proposes to deal with the needs of young people, taking into consideration aspects such as the search for their own identity or the interpersonal relationships of students, or even as considerations on the rights and duties of one another. Three new projects are active:
1. YOUTH PROJECT
Training of teachers responsible for this service within the school, which in a stable and organized way offers opportunities for students to be heard.
2. CULTURE PROJECT
To give space to socio-cultural encounters of various kinds that favor a first-person stake of the students. Activities that promote integration.
3. DOCUMENTATION AND CONSULTING PROJECT
Orientation service concerning the school environment and the student's future choices, the possibility of continuing the studies at our facility using our agreements with Pegaso, Unimercatorum, TFA Training Courses.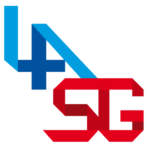 Do you need more information? CONTACT US NOW