The Cultural Association "Artistic is Better", affiliated with the "Artistic High school San Giuseppe" organizes remedial courses for each field of study.
 What does it mean?
Easy! If you've missed one or more years of school, don't worry, it's not a big deal. With us, thanks to a particular study method, a personal tutor and a peaceful environment where you can study, you can make up for lost time!
You will be able to prepare for any study area (high schools, technical, professional, etc.) by choosing the most suitable study methods for you, also to facilitate those who work or have other cultural and sporting commitments.
Our qualified and highly specialized teachers will follow you step-by-step in your cultural growth and from this year there is another great news, you can also study from the comfort of your home thanks to online lessons!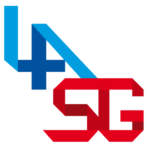 Do you need more information? CONTACT US NOW