Graphics,
Social Media
design and marketing
In the course "graphic design and social media design & marketing", you can acquire the basic skills of three important current study fields in a single theoretical and practical course. In this course, you will follow a specific program which links graphic design, social media and marketing. You will study and practice topics such as:
– What is graphic design and why is it so important in today's world (virtual and otherwise)?
– The colors, shapes, emotions and feelings that need to be "put on paper" to make a clear concept or advertisement that is attractive and compelling to users.
– The essential professional softwares you need to create content, such as InDesign, Illustrator, Photoshop.
– Study and creation of logos and practical exercises on designing complete advertising campaigns.
– Definition and study of marketing and the most important strategies in today's market world.
– Social media (Facebook, Instagram, Tik Tok: those riding the crest of the wave in today's world), their use in advertising and marketing; how to make a post interesting, the study of photography, images, texts; the search for the most suitable hashtags to include in a post, sharing and managing profiles that can grow over time, even without paying, and make us recognizable by the public.
The course includes the use of computers (including personal), graphics tablets and iPads (personal) for practical exercises; it is also open to all those who are not familiar with computers. It is possible to study and even practice with paper projects.
Our course is taught by Maggie De Luca, advertising graphics and social media manager.
For those who have no experience with the PC and want to start "from the basics", it is necessary to bring a squared notebook or blank sheet of paper and a case with the necessary for drawing (soft pencil B, eraser, pastel colors, ruler).
For those who own and use a laptop or tablet with graphic applications, it is possible to take it to class and work on their own PC / tablet, otherwise the school provides the PCs in the graphics classroom.
Enter the world of shapes, dive into every shade of colors and learn to work with your emotions!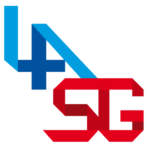 Do you need more information? CONTACT US NOW